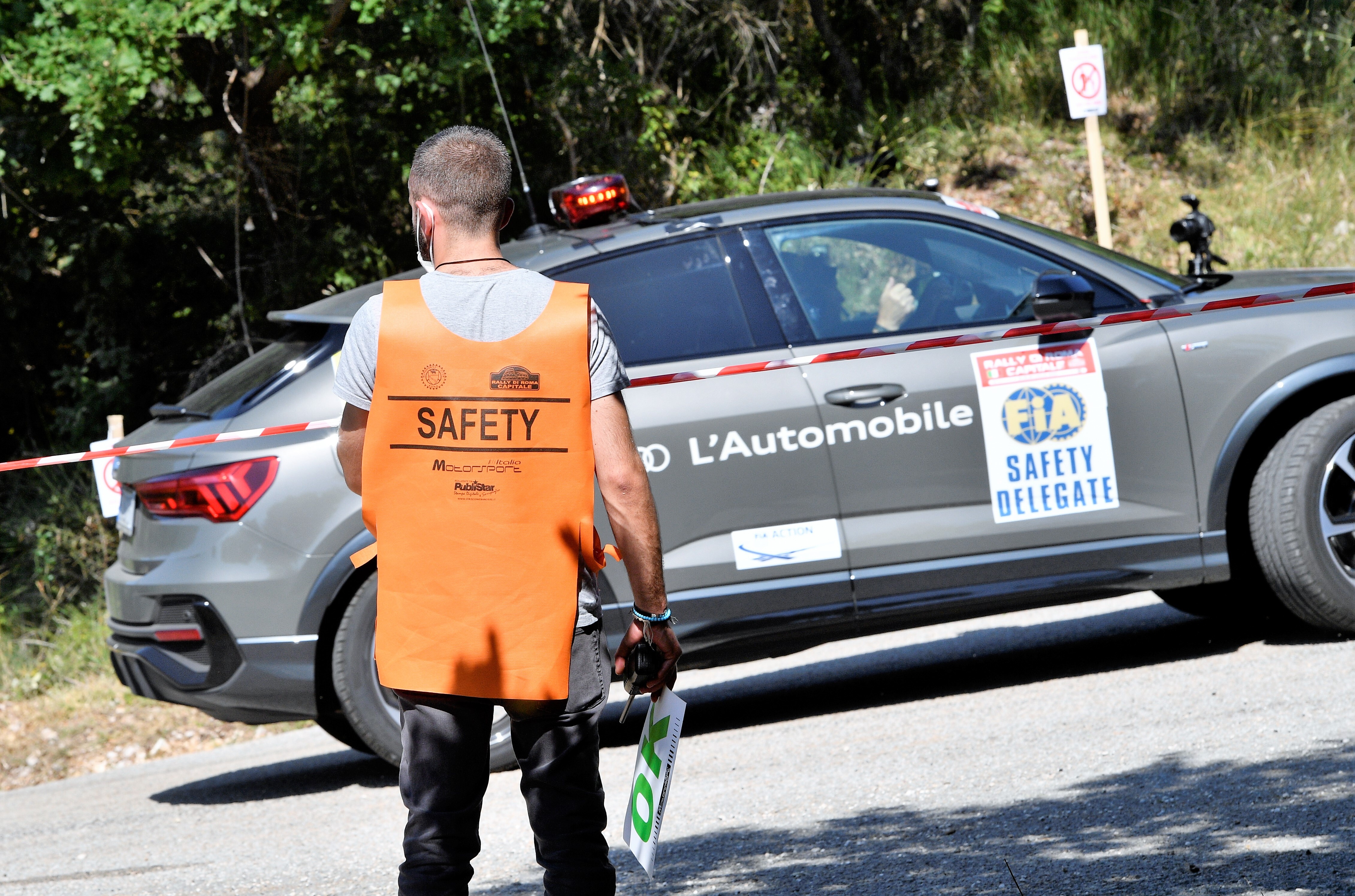 Safety as a priority at the Rally di Roma Capitale thanks to the standards introduced by the WRC Promoter in the 2022 European Rally Championship
The advent of WRC Promoter at the helm of the FIA ​​European Rally Championship 2022 as it happens in the World Rally Championship is one of the biggest news that awaits the next Rally di Roma Capitale, scheduled from 22 to 24 July next.
The event organized by Max Rendina and Motorsport Italia will in fact be able to count on a new series of safety procedures that will allow the safety standards of the Capitoline event to be raised. In fact, since its first edition, the event has always placed these issues at the center of the organizational process and even today they are more than ever a theme at the center of the medium and long-term growth planning of the event.
"The most important news - said Gianluca Marotta, also Race Director of the event this year - will be the SAS Tracking Unit, the SAS Tracking Unit designed to increase the safety of the event and control in real time of events. A software that has already been adopted by the Rally World Championship and which allows to improve response times in case of emergency, a faster understanding of critical issues and consequently greater clarity of analysis ".
This system allows you to follow a series of important parameters such as distances traveled, speeds and averages live during the course of the race. There are many practical cases in which the SAS Track Unit improves the work of the Race Direction. For example, if a car stops on the route, within a few seconds the system and the appendages installed on each car allow you to immediately calculate any emergency. The same happens in the case of a blocked special stage, since the same crews can exchange information about the obstruction of the stage via a dedicated push-button panel.
At the same time, the SAS Track Unit also provides the timing of the event and the management of the time tables of the entire rally. A great advancement in technology that facilitates the work of the Race Direction relieves some crucial tasks that can thus be managed thanks to artificial intelligence.
Another great novelty of this 10th edition of the Rally di Roma Capitale will be the possibility of having, in the Race Direction, the on-board images of all the top 20 crews in order to follow not only via GPS tracking but also via camera cars any accidents and therefore critical situations in the special stage.
"Safety is a fundamental aspect of the Rally di Roma Capitale - added Max Rendina, owner of Motorsport Italia - and it has always been. The new collaboration with WRC Promoter has allowed us to further raise the bar, an improvement that will allow us to guarantee a standard safety never seen in our race ".